Many members of the Gamma Upsilon Omega Chapter (GUO) are proud graduates of various Historically Black Colleges and Universities (HBCU) across the nation. The Think HBCU Initiative will emphasize the importance of supporting  HBCUs through advocacy, education, partnerships.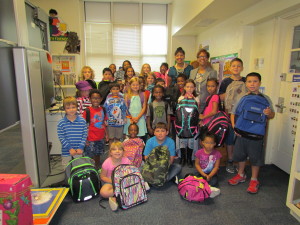 GUO will continue to donate and distribute backpacks and school school supplies to students in the Hampton Roads Area through the One Million Backpacks Initiative.

In conjunction with Alpha Kappa Alpha's Signature youth enrichment program ASCEND, member of Gamma Upsilon Omega Chapter (Graduate) and Gamma Theta (Hampton University) motivate, engage and assist students for Hampton High School in reaching their maximum potential. ASCEND focuses on Achievement, Self-Awareness, Communication, Engagement, Networking and Developmental Skills.  Click the ASCEND Logo below for photos from the monthly meetings.